The 2009 Jupiter Impact on 19th of July was not detected in advance, but after it happened, the Impact left a black spot, roughly the size of Pacific Ocean, in Jupiter's atmosphere.
Neil Phillips Ryan, based in Crayford Kent, UK, captured his view of the spot with DMK 21AU04.AS astronomy camera on 25th of July, and sent the following images to us today.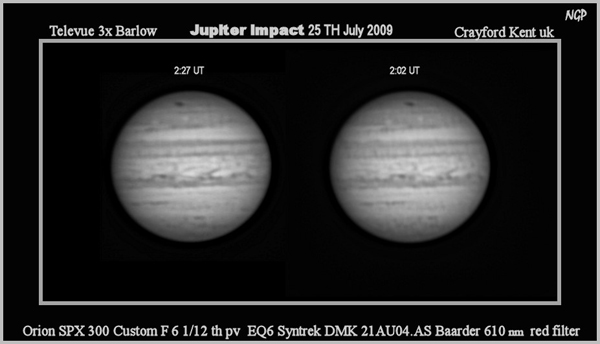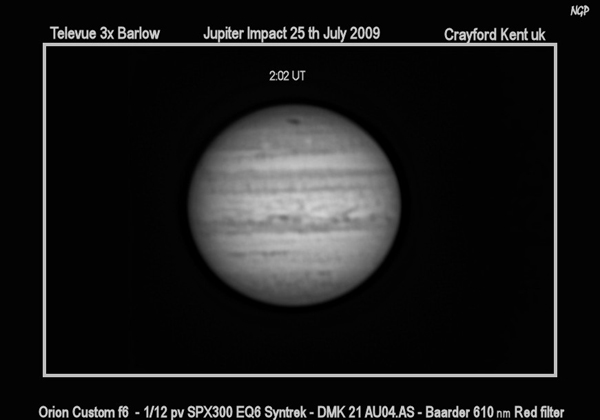 Many Thanks Neil! Well done!