Saturn has been a popular celestial body to photograph among The Imaging Source astronomy cameras' users, and we have indeed seen many remarkable pictures of that planet here. Alan Friedman recently sent us one of his Saturn images which can be called a master piece.
In this picture, Alan marked three of Saturn's satellites, namely Dione, Tethys, and Rhea.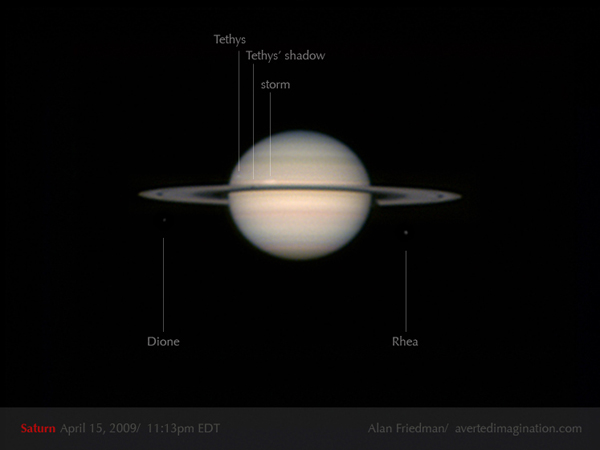 More info on this picture is available at Alan Friedman - Saturn. Thank you Alan!