These fabulous pictures of Venus and Jupiter were taken by Mike Salway with his DMK 21AU04.AS astronomy camera.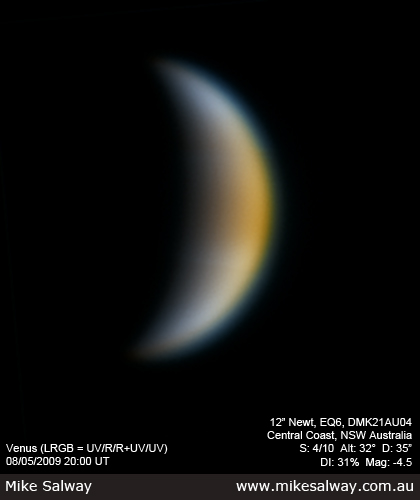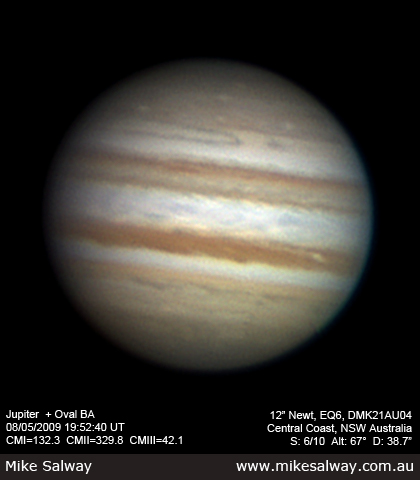 In his e-mail, Mike wrote:
On Saturday morning 9th May we had a beautiful clear morning but only barely above average seeing. I captured Jupiter with Oval BA and the small white spot next to it, and before sunrise I turned my scope towards Venus for the
first time this year, and captured the lovely crescent phase in UV light to reveal albedo markings on the cloud tops.
Venus was captured at around 6am local time, captured in UV and RGB. Venus is currently a 31% illuminated disc, and is shining stunningly bright at mag -4.5!

More here: Jupiter and Oval BA, and Venus in False Colour on May 9th
Excellent Images and great info on them! Thank you Mike!