Jim Ferreira is an astronomy amateur from California, USA. He recently took a few images of Saturn and its biggest satellite Titan. The camera he used is DMK 21AU04.AS.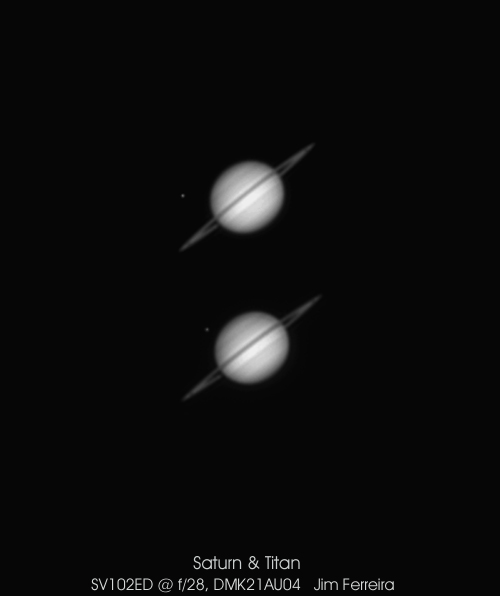 Good folks

This image of Saturn and Titan was shot last month using the DMK 21AU04.AS and Stellarvue 4 inch ED refractor. Despite shooting with only a UV/IR block filter, there is good contrast in the cloud top belts, and Cassini's division is clearly evident. Excellent optics and the DMK21′s low noise, progressive scan video allowed me to capture incredibly fine detail for a 4 inch aperture telescope. Processed in RegiStax 4 and Photoshop 5.0.

Thanks for a killer video camera!
Thank you Jim! We are glad to learn you are happy with our camera!