Alberto Mayer took this amazing image on 1st of May. The Tranquillity Base is marked with little arrows in the picture.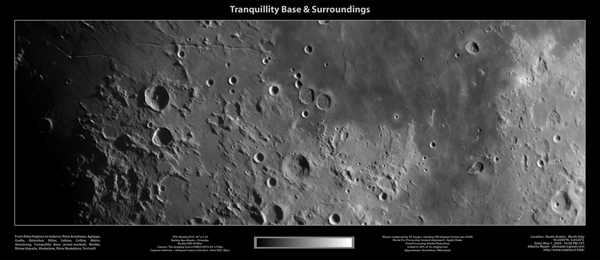 In his e-mail, he wrote
After 150 days with rain, clouds, fog, haze and no Moon on may 1, 2009 I had a chance to record some movie! [...]

I send you a celebration for the Tranquillity Base since we are going to the 4oth anniversary.
Many thanks Alberto!