Alberto Mayer has been active in providing the community with deep sky pictures for a long time. The latest update from him is about his new website:
where he keeps the Astrophotography pictures taken by The Imaging Source DMK and DBK cameras.
Along with the introduction of his new online gallery, we would also like to present one of his recent work - Ptolemaeus on the Moon.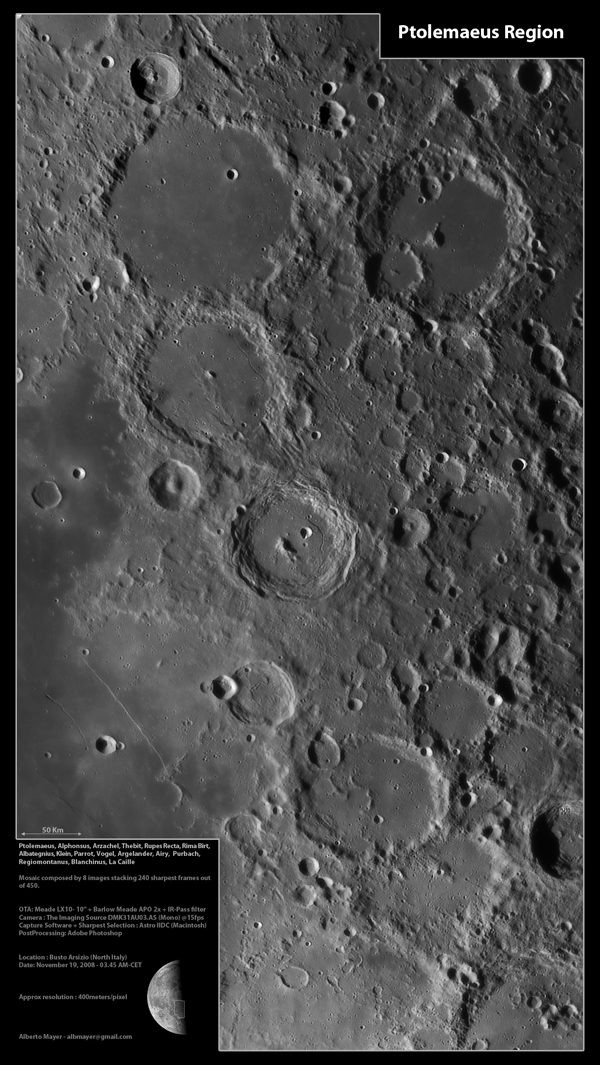 Thanks Alberto! Well done!