Here are three gorgeous images taken by a Russian astronomy amateur - Alexei Prudnikov.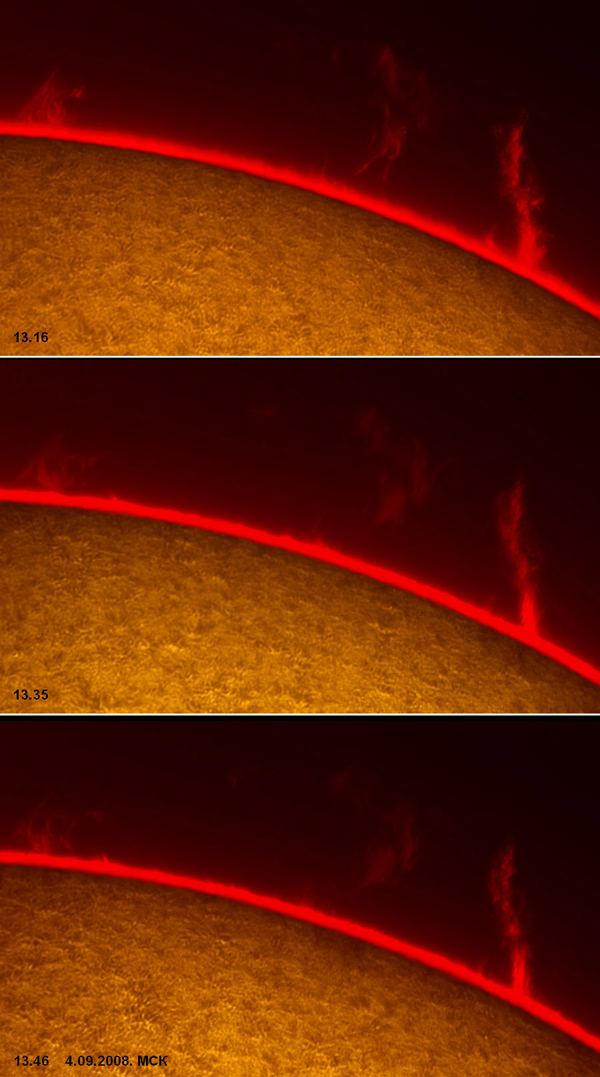 Prominences on North-West of Sun, 4 September 2008.
Scope - TAL-75 as 2x afocal before Coronado PST, Barlow 3x. Effective focal length is 2400mm.
Camera: DMK 31AU03.AS, 15 frames per second at 1024x768.
Scale is 100% of original.
Time of imaging is given by Moscow time (GMT+4h).