We are more than happy to put two marvelous solar images here, taken by French amateur Jerome Grenier with a PST amended and DMK 31AF03.AS.
These pictures illustrate the phenomenal solar protuberance on September 24, 2008: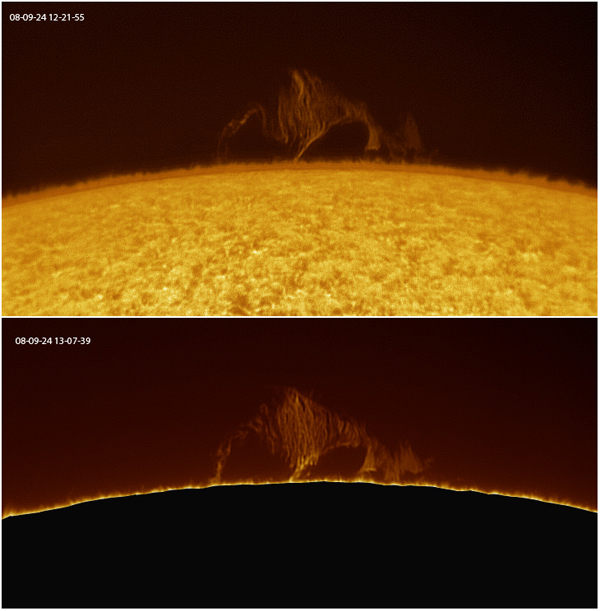 Visit http://www.astrosurf.com/grenier/ for more pictures from Jerome.
Good job Jerome! Thanks for sending them to us!