Efrain Morales has just written to us:
I'm submitting this photo. Of Uranus and Neptune (Opposition for Neptune on August 15 and Uranus soon in September) and being compared in size with the same set-up and equipment with a recent session of Jupiter it was my first with the DMK capturing the actual core not the halo that makes the planet slightly larger and with noise albedo features. And on the second photo it's of Jupiter with two months of observations sequence it was a great period for being low for northern observers.
Below are the photos to which he eludes (click for originals):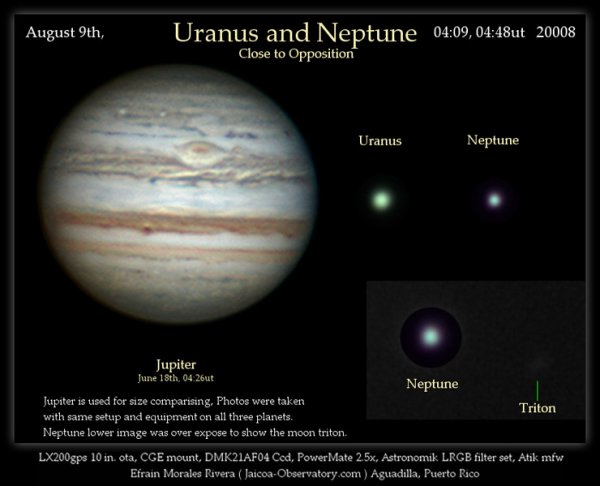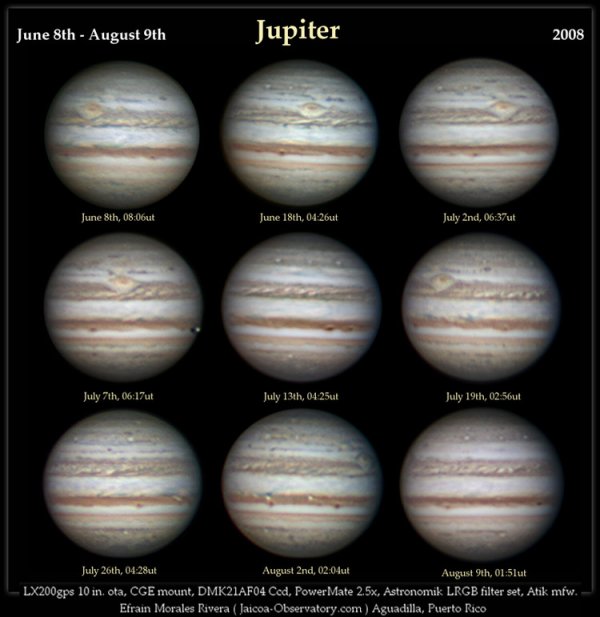 As ever, Efrain, magnificent work! Keep it up.