Prism7 is a piece of software, which allows amateur astronomers to capture and analyze images from an array of cameras, now including all astronomy cameras, manufactured by The Imaging Source.
The key features of the software are as follows:
Online help and a free hotline.
Affordable price.
Deep sky atlas.
Cartography.
Control of CCD cameras, webcams, SLR cameras and scanners.
Pre-processing, post-processing and analysis of image data.
Control of telescope and mounts etc.
Scripting language that allows developers to make their own applications.
Below is a screenshot, illustrating the main interface (click to enlarge):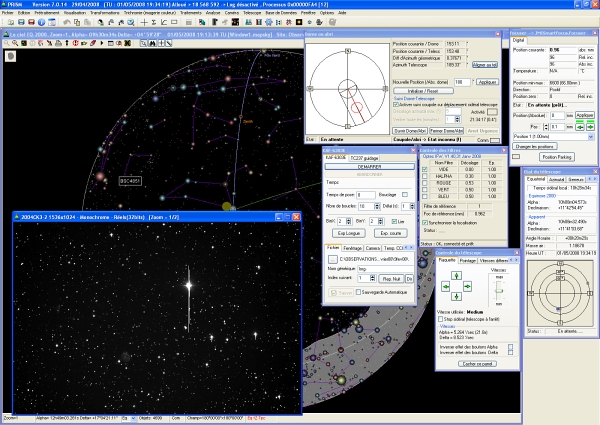 The official web site, contains much detailed information.