Disclaimer: This text is part of a five part series, which was originally published in the UK magazine Astronomy Now. The text is copyright Pole Star Publications Ltd, the publisher of the magazine and the images are copyright Nick Howes, the astro-photographer. Text and images have been reproduced here with kind permission of Astronomy Now and Nick Howes respectively.
The Imaging Source have delivered cameras and software that offer the serious Solar System imager a product which will deliver outstanding results for years to come.
If they came up with more memorable names for the products, I am sure they would do even better.
The webcam is dead, long live The Imaging Source!
And that brings to an end, this Astronomy Now review about The Imaging Source astronomy cameras. You can download the PDF version of the article, by clicking on the following screenshot: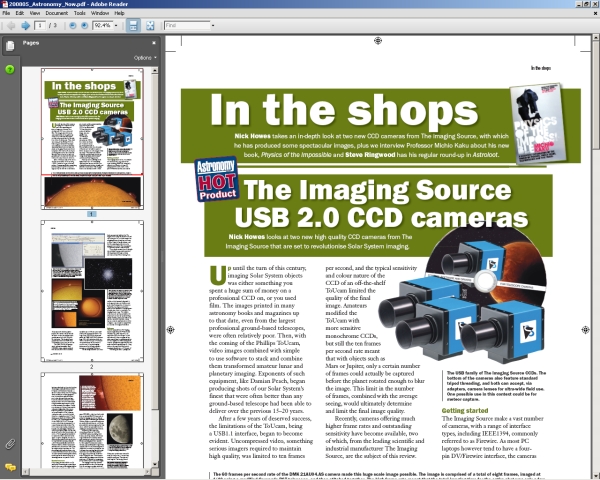 Again, a great thanks goes out to Nick Howes and the editor of the magazine, Keith Cooper, for allowing us to publish this article here.