Maison de l'astronomie, one of our French resellers - based in Paris - has just published the following brief article in their news bulletin: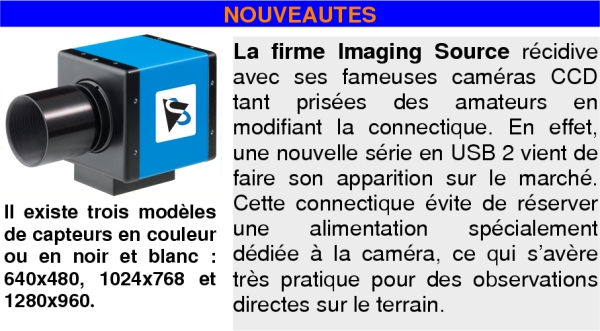 Translated into English, this means:
They've done it again! The Imaging Source has yet again brought out new cameras, but this time with a new connector. The new cameras ship with a USB 2.0 connector, hence there is no need to use a specialized power supply (as was the case with the FireWire models). This makes the new cameras particularly suited to deployment in the field. The cameras ship with three types of CCDs: 640×480, 1024×768 and 1280×960.
If you are ever in Paris, we recommend going round to Maison de l'astronomie to take a look at all the wonderful products they have in stock!