Dominique Dierick is an avid astro-photographer, who deploys The Imaging Source FireWire cameras for some of his work.
On his beautifully illustrated web site, he writes:
On the high resolution front, since I discovered DMK industrial cameras in 2005, I don't look back. They offer again a perfect balance of cost and functionality.
Most of Dominique's images are taken in Ghent, Belgium from the balcony of his apartment on the fourth floor. Dominique states that a busy railway station is very close to his apartment. This causes serious light pollution and strong vibrations to the telescopes.
Regardless, he still is able to capture some astounding images. Below are some samples of his work.
Aristarchus region of the Moon, captured with a TMB 80mm telescope, 2.5x barlow, Astronomik RGB filter and DMK 41AF02.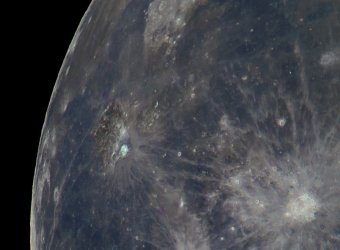 The following photo was captured with a TOA130F telescope, Televue 5x barlow, Baader UV pass filter and DMK 31BF03: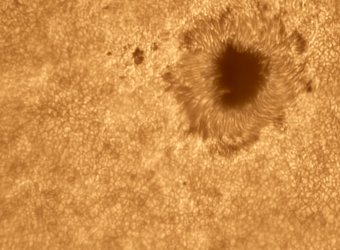 The final photo was captured with a TMB 152 + Coronado PST telescope, G-alpha filter and DMK 31AF03:
To learn more about Dominique Dierick and to see more of his photos, please take a look at: