The fifth day of the fifth month in the Chinese calendar or June 19, 2007 (this year) sees many Chinese-speaking people celebrate their Dragon Boat Festival.
During the festival, dragon boat races take place, in which competing teams row boats to the rhythm of pounding drums. This lively and colorful tradition has continued unbroken for centuries to the present day.
But what does this have to do with astronomy cameras?
In the Yahoo! Groups 'DMK CCD Cameras' Mailing List, Oldfield So from Hong Kong recently presented himself and his work to the group. His main interests lie in capturing solar images with his DMK 31AF03 FireWire camera.
In the synopsis to his 'Oldfield's Observation Log and Astronomy Topics' blog, he writes:
My major interest is solar observation, lunar and planets mostly due to the poor sky in Hong Kong. I also love to do some short exposure wide field images, when I've time and a suitable sky. This is my observation blog and also any topics related to astronomy.
Below is an image of the Sun that reminds Oldfield of a rice dumpling with a boiled egg yolk inside - a type of food typically consumed during the Dragon Boat Festival.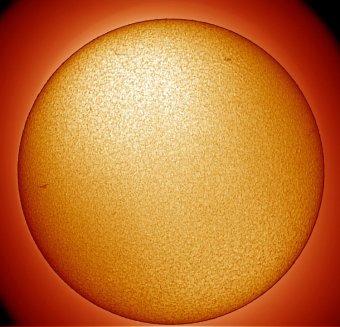 His blog is bursting with spectacular solar, lunar and planetary photos. It is well worth a look: