German amateur astronomer Ingmar Glass photographed a spectacular solar prominence on 10.04.2011. Then he made this fascinating animation with a sequence of frames, which were recorded by a DMK 41AU02.AS astronomy camera.
The one shown below is the low-resolution version of this animation. Click on it to open the bigger one.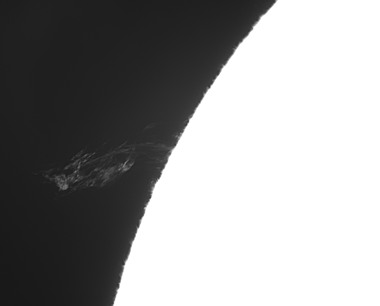 Quote of his e-mail:
yesterday I had luck again in capturing a timlapse of a Solar Prominence that broke up. This is one of my finest animations.I captured every half minute, a 700frames AVI.