Peter Schluck is an amateur astronomer from Aspach, Germany. At the beginning of this month, he took the following photo of the Sun with a DMK 21AU04.AS astronomy camera.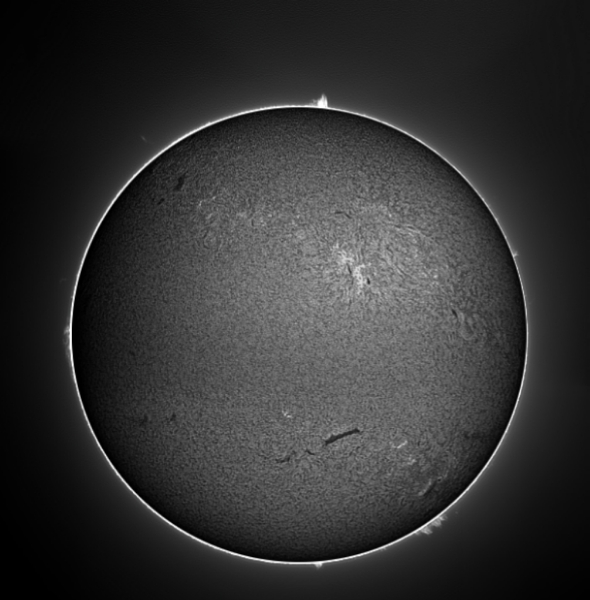 Here is my latest result with the DMK 21AU04.AS, today 2011/04/02. 4 AVIs, 700 images each, were taken to get the Sun's disk in h-alpha light. Instruments were Pentax 75 and PST, ERF front filter and a 0,5 telecompressor lens.
Thank you Peter! Good job!