Californian astrophotographer Michael Buxton made a stunning Solar Prominence animation in January 2011. His imaging tools are DMK 21AU04.AS camera, Takahashi TSA 102, and a 75mm hydrogen alpha filter.
Click on the screenshot below to download the clip in m4v format.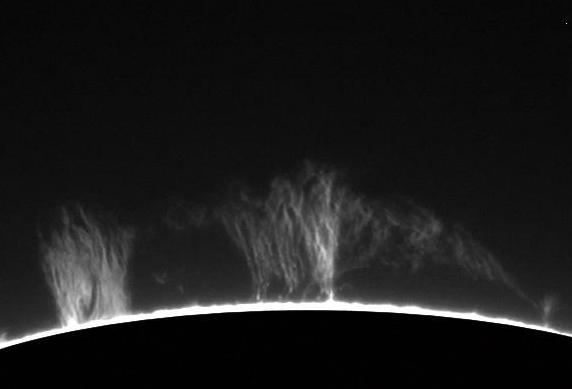 Along with this clip, Michael also sent us a monochrome Jupiter rotation animation, which he made in August 2010. Click on the screenshot to start the download.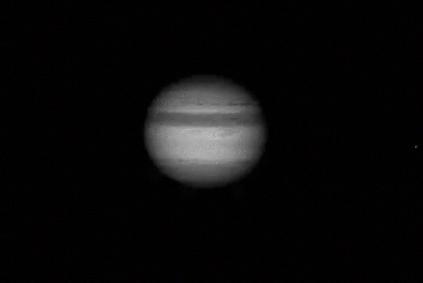 Quote of his mail:
I use a DMK 21AU04.AS on my Takahashi tsa 102 with a 75mm hydrogen alpha filter to create time lapse movies of solar features. This magnificent prominence was visible on the southwest solar limb on 18 January 2011 (see attached). I captured 102 AVI clips of 300 frames each, then processed each clip into a single frame with AviStack 2. Then each frame was aligned and used to make the movie. I used the same method to make a movie showing the rotation of Jupiter. The Jupiter movie was made with my C11 and the DMK 21AU04.AS on 30 Aug 2010.
Thank you Michael! Well done!