This is an amazing picture of the Sunspot NOAA 11087. It is a combination of two mosaics. The author is Dr. Bernhard Christ, a German amateur astronomer based in Rüsselsheim, Germany. The original image is as large as 2000 x 2123 pixels. You can open it by clicking on the preview version below.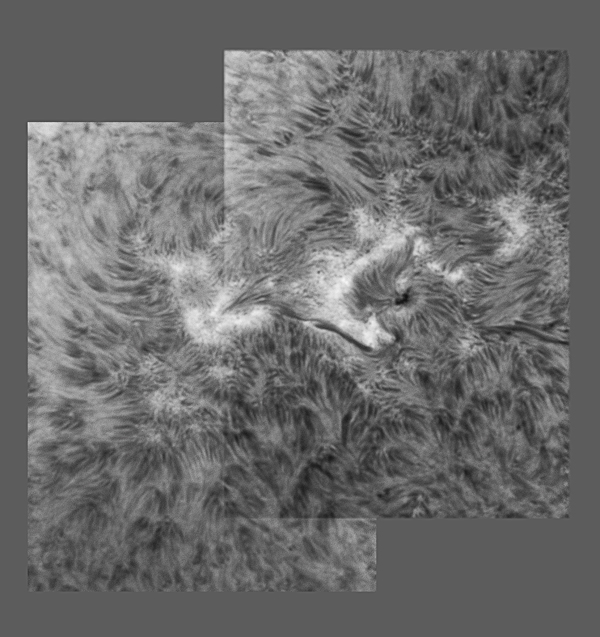 Here is another picture of the current Sunspot NOAA 11087 which I took again with my DMK 31AF03.AS (2010-07-16 15-02-36 CEST). Optic was a 90/1000mm refractor adopted to the standard-PST. I used ocular projection (15mm ocular) and also an UV/IR-cut filter. Two AVI files were treated in Registaxand finished in PS Elements to give the mosaic, which best will be looked atfrom a distance.
Thank you Dr. Christ. What a picture!