Right after I posted his Prominence images last week, I received one more image sequence of Solar Prominence from Jim Ferreira. The pictures vividly depict a magnificent eruption process of a Solar Prominence. Jim photographed this on June 19 with his DMK 21AU04.AS camera.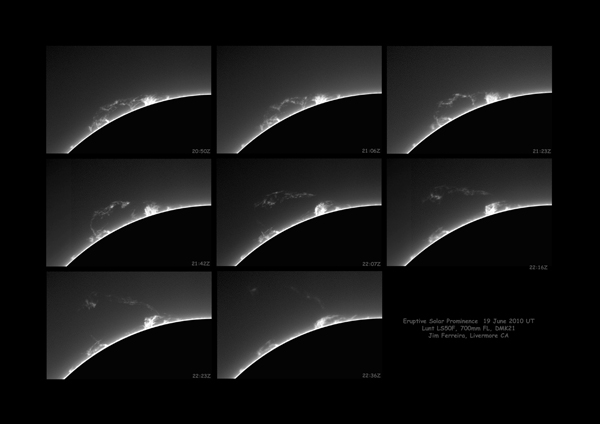 Captured this eruptive prominence throwing off matrial Saturday afternoon, June 19.The sequence of images were shot over an hour and a half period using a DMK 21AU04.AS and a Lunt LS50F Hydrogen Alpha filter on a 700mm FL refractor. AVIs were processed in RegiStax5 and image collage assembled in Photoshop.
Thank you Jim for the good work!