During the recent surge of the solar images, many of them were photographed with the 1/2″ CCD, or DMK 41 lines, astronomy cameras. French amateur astronomer Etienne Lecoq, for instance, equiped himself with a DMK 41AU02.AS astronomy camera and took the following pictures approximately two weeks ago.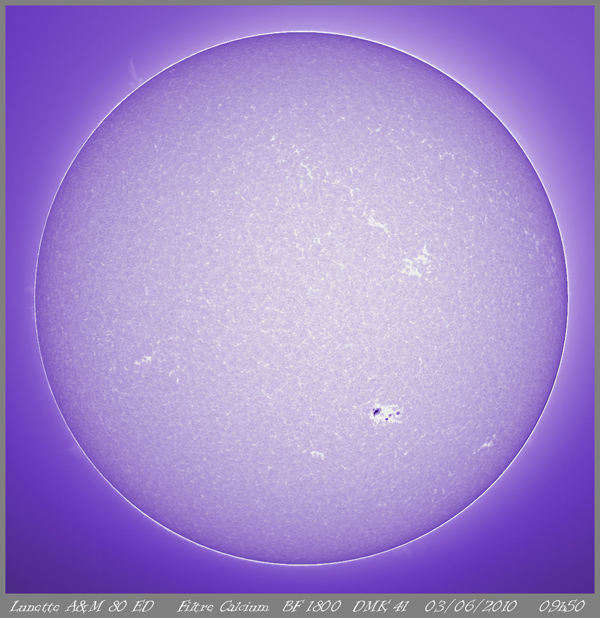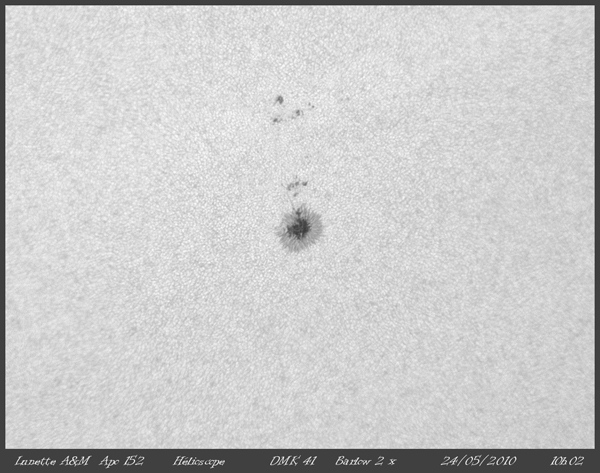 His e-mail is translated as below:
First image, the Sun in Calcium filter, is a mosaic of two pictures taken with my Lunette A & M, 80 ED and DMK 41AU02.AS. The Lunt Calcium filter is centered on the Cak 2.4 A. [...] All colored with Paint Shop Pro.