The following images of the Sun were submitted by Italian astrophotographer Rossi Erio. Rossi captured all of them in this May with his DMK 41AF02.AS astronomy camera (resolution of 1280 x 960) in Mantova Italy.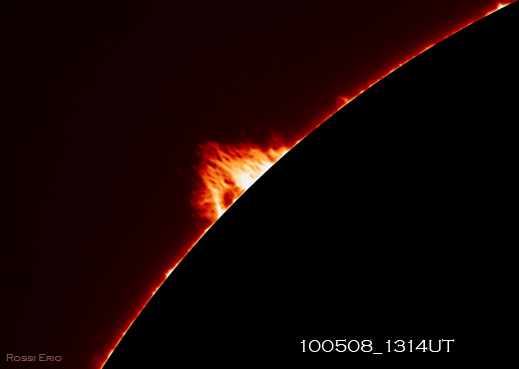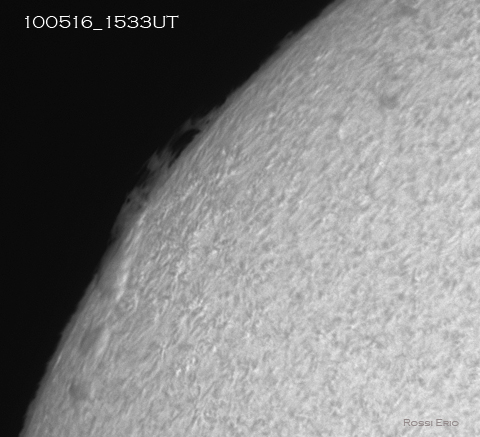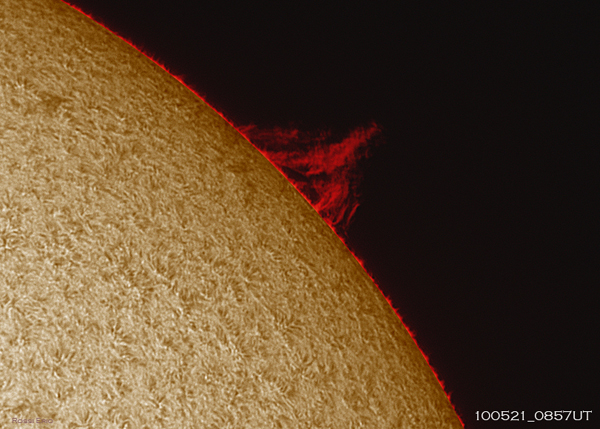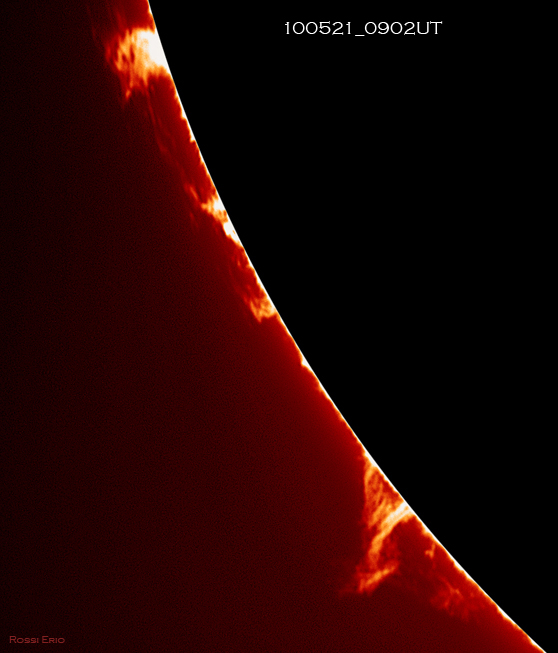 Instrument: Refractor Sky Watcher 102/500
Halpha filter: Solar Spectrum 0,5A + TZ 4 FFT2000 mm
Camera: DMK 41AF02.AS
Software: Registax V5
Pictures: Adobe CS2
Thank you Rossi! Good job!