Astrophotography is a subject about experience, time and equipment. For instance, German amateur astrophotographer Volker Brodale took 12,000 frames of the Moon with his DMK 31AF03.AS astronomy camera, and did a large volume of image processing afterwards to get this Moon image.
Originally as big as 2196×2690 pixels, this mosaic has to be adapted to 600pixels wide for our blog's layout. But you can open the original by clicking on the one below.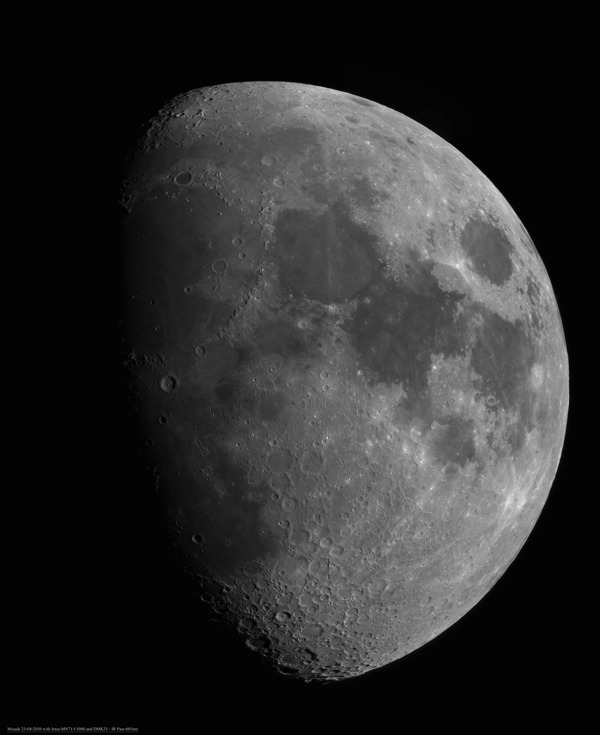 This is Volker's e-mail translated from German:
Here I send you a mosaic of the Moon taken on 23.04.2010. Taken with an Intes-MN71/f-1080mm, a DMK 31AF03.AS, and an IR-Pass 685nm filter. 12 AVI files, 12,000 frames all together, are processed in AviStack for this 100% scaled image; RegiStax and PS-Elements 6 are also used. This mosaic image consists of roughly 2900 single pictures.