The following Mars and Sun images are submitted by Italian amateur Giancarlo Calzetta, who photographs the sky with DMK 41AU02.AS and DBK 21AU04.AS astronomy cameras. Giancarlo took these images in Bratto and Bergamo, northern Italy.
Mars with DBK21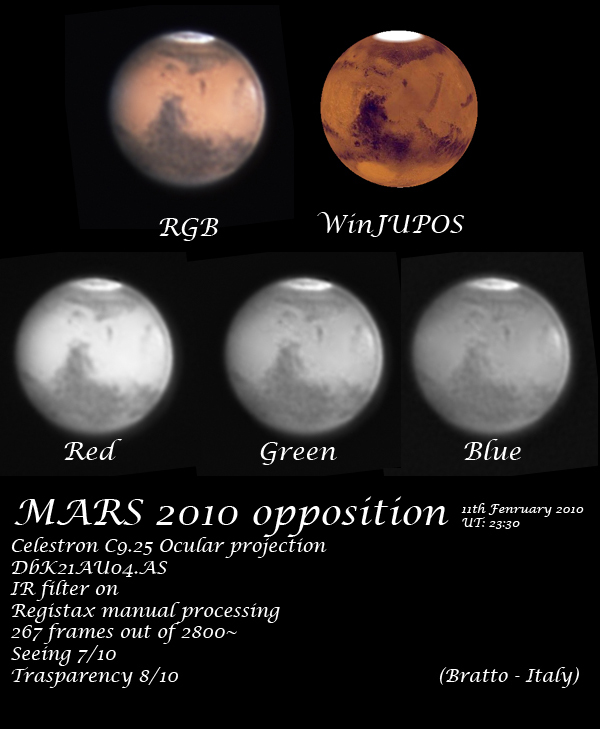 Single protuberance (mono DMK, artificially colored)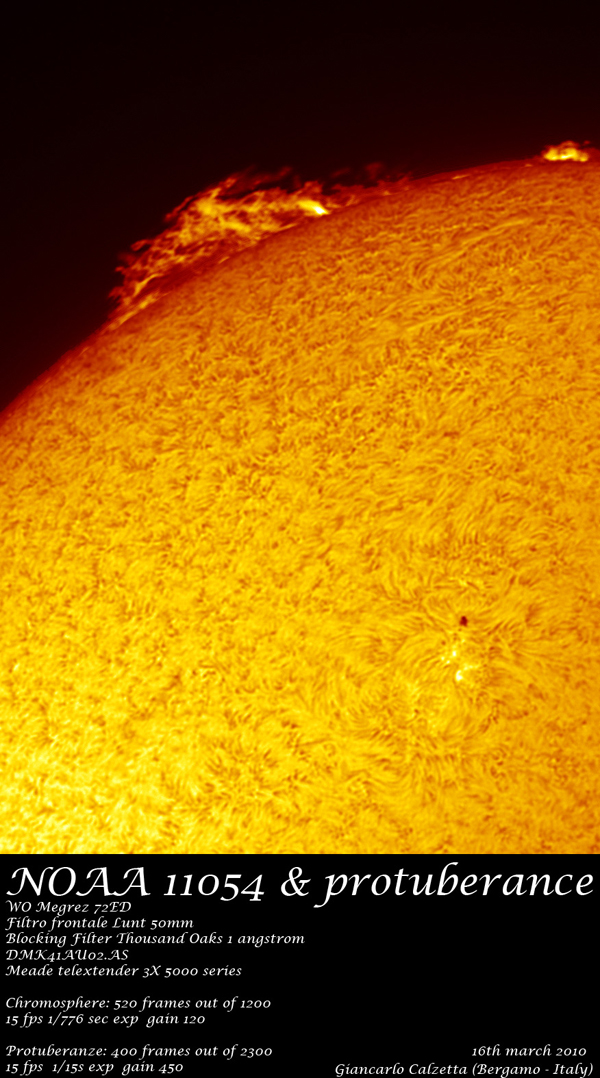 Sun image (not mosaic)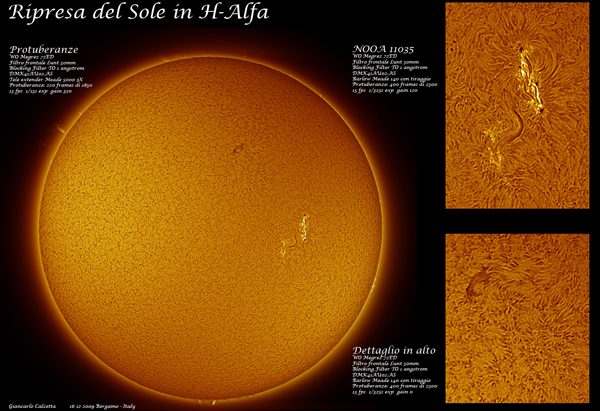 Here is the quote of his e-mail:
I use 3 different DMK cameras to take pictures of solar planet objects and events. I thought to send you a few shots of mine. I think that the "whole sun" images are particularly interesting since it shows how you can use a DMK 41AU02.AS to image the whole sun in just one exposition, without spending time in doing time consuming mosaics.
Grazie Giancarlo! These are marvelous images!