The following image of the Moon is submitted by French astronomy amateur William Guyot-Lénat. William took the picture on 25th of Dec, 2009 with his DMK 41AU02.AS. This is also the first image he has ever sent to us.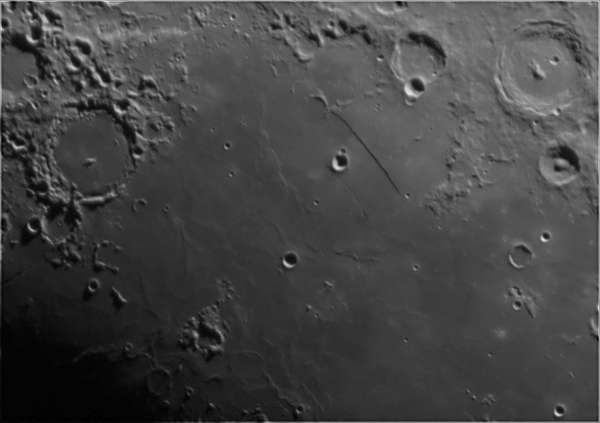 Here is the translation of his e-mail:
I have used DMK 41AU02.AS for only a short while. On Christmas eve I was able to do some test shots with Astro-Physics 130 F6, Barlow AP x 1.7 and ultima x 2.

There was a lot of turbulence. AVI movie is composed of a thousand pictures. Image process by Avistack.
Many Thanks to William!