The following solar images are captured by Italina astronomy amateur Adriano Amadori based in Verona. His camera model is DMK 21AU04.AS.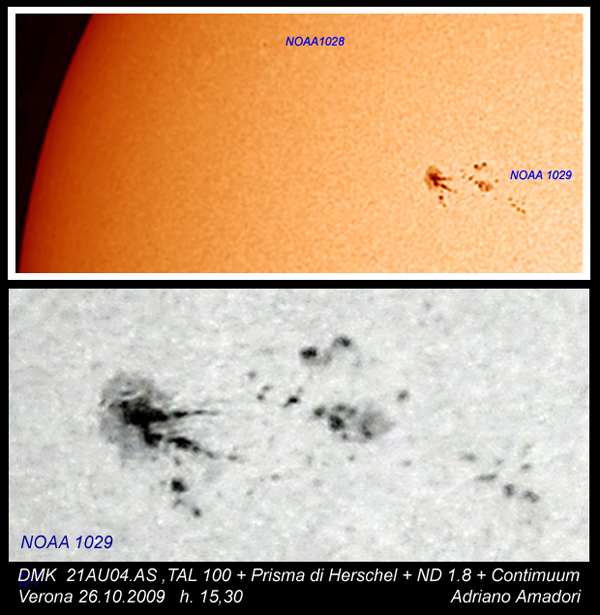 Some info on it:
20 sec at 15 fps -> 298frames.
After capture, Registax 5 and Photoshop and very simple.
Equipment:Tal 100,H-Alpha Cromixun 0,7 Ang , IR Cut Astronomik,Barlow 2x Meade,Prisma di Herschel Intes,ND
1,8 / 3,00Continuum Baader.
Thank you Adriano! Good job!