The Perseid Meteor Shower is associated with comet Swift-Tuttle. It appears to come from constellation of Perseus, and its Zenithal Hourly Rate reached the peak on 13th of August this year.
The following images are from Dayton, Ohio USA. Their photographer John Chumack took them on 9th of August with his DMK 21AF04.AS astronomy camera, and he sent them to us on the same day. He has even made a little movie about it.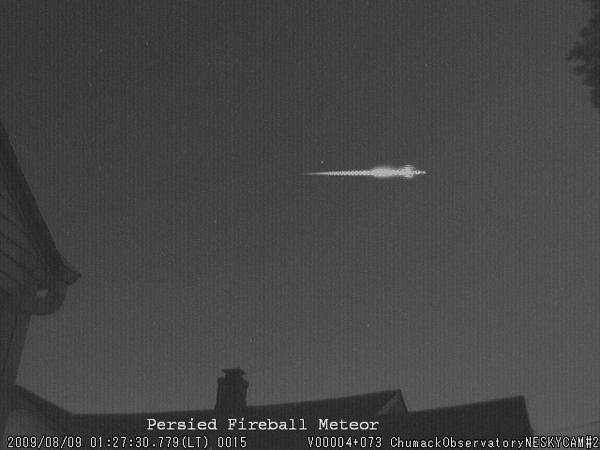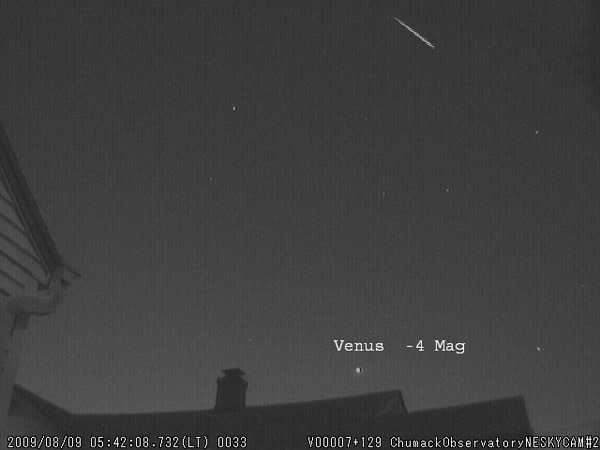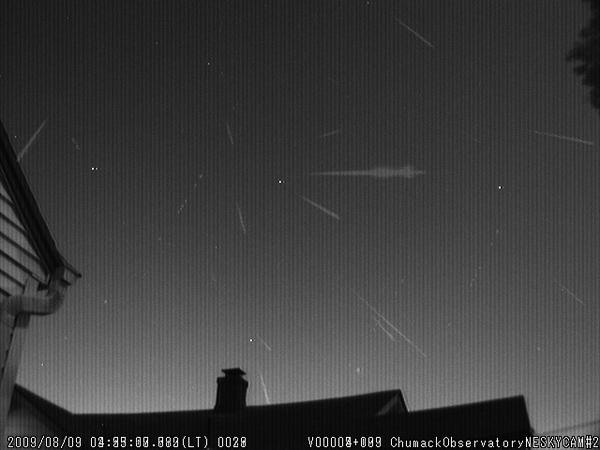 We quote his e-mail:
This 5 hour movie was compressed to 10 seconds for web viewing.

PersiedShowerPreview09_Chumack.wmv

I captured 17 more last night along with several as bright and brighter than Venus -4 Mag.

The Brightest one occurred when the Radiant was low on the horizon around 1:27am this Fireball was at around -8 Mag or greater, even with all the strong Moonlight, some of the Meteors are very bright! this one had a double explosion too!

My other all sky 360 cam#3 Picked up some of the very bright -4 to -8 ones, I'll send those later.

Astronomers are now estimating a double Peak this year on the Tuesday night the 11th to Wednesday Morning the 12th of August 2009.

One peak should occur around 1:00am EST and the other peak around 5:30am EST., but be sure to watch all night long, as they do not stop coming for several days after estimated peaks.

Below are some comparison images of Meteor brightness versus Venus, so even though the moon is interfering a bit, it is still quite the show!
Thanks John! These are great pictures!