German astronomy amateur Roman Breisch sent us a few images he took with his DMK 21AU04.AS astronomy camera. The Saturn picture and one of the solar images are stunning!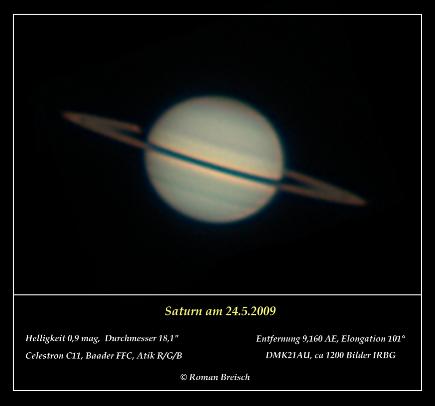 He provided following info on the Saturn picture in e-mail (translated from German):
Telescope: Celestron C11.

3 times magnification with Baader FFC.

Camera DMK 21AU04.AS.

I/R/G/B components each with 400 out of 1000 frames.

ATIK motorized lens wheel.

Imaging Software Lucam Recorder,Processed in Registax 5 and Fitswork.

Location: Erdweg, 30 km west of Munich.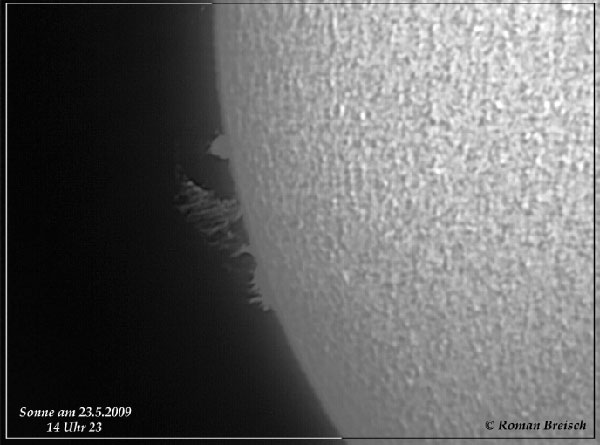 Thank you so much Roman! Well done!