Discovered by Antoine Darquier de Pellepoix in 1779, the famous ring nebula Messier 57 (M57, NGC 6720) is often regarded as the prototype of a planetary nebula, and a showpiece in the northern hemisphere summer sky.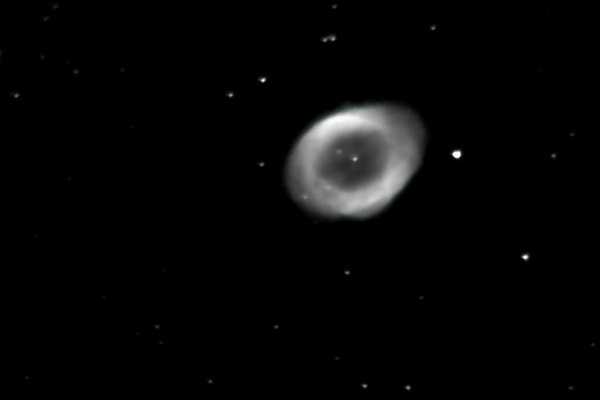 Peter Schluck, an imager from Germany has been gracious enough to send us his capture of the stunning planet sized, white dwarf, star and surrounding hydrogen mix. Recorded with his DMK 21AU04.AS from The Imaging Source and a 17.5 inch f4.5 Newtonian reflector, Mr. Schluck stacked 300 images to complete his final picture.
Exquisite Peter! Please keep them coming!
profjohn