Following his first light image of the Moon, André Débackère has again sent in more of his work. This time, it is a series of monochrome images that have been combined into one RGB image. The images of Saturn were captured with his DMK 21AU04.AS astronomy camera on March 13, 2008.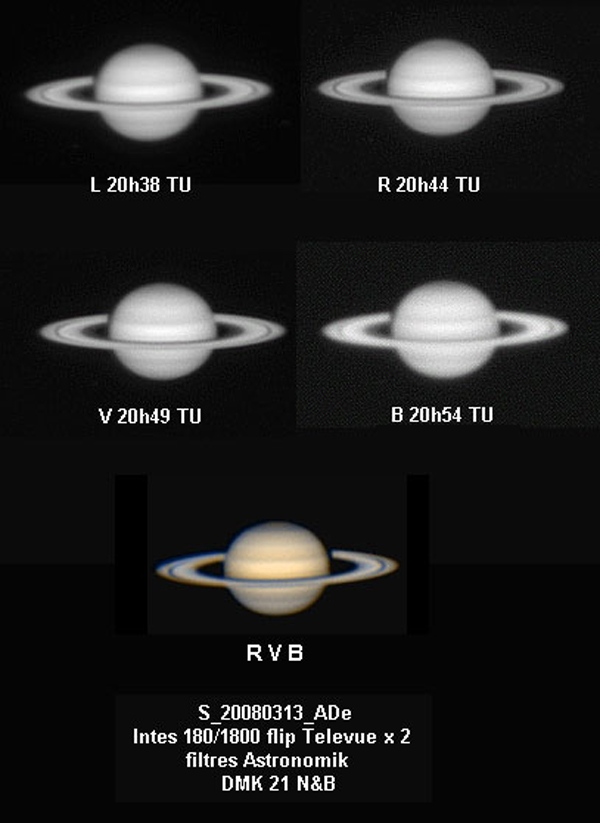 In his e-mail to us, André discusses the technical details of the image (translated from French):
30 fps, 1/30s. Each AVI, 4 minutes. HUFFYUV codec. Post acquisition processing in RegiStax. Quality 90%, wavelet level 1. Image orientation and RGB in Iris.
A big thank you from all at The Imaging Source go out to André. We appreciate your enthusiasm for our astronomy cameras and for sharing your work with the community.