Hoping to up the stacks in our ongoing highest resolution image of the moon competition, Robert Reeves has sent in the following mosaic image (click to enlarge):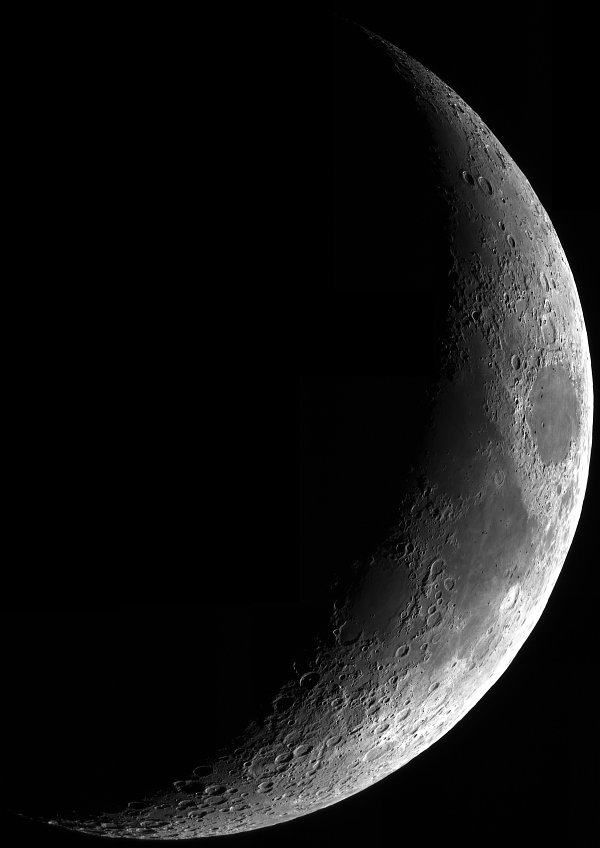 In his e-mail to ProfJohn, he writes:
The Moon has risen high enough to allow an imaging session before passing into the trees, but the jet stream continues to target Texas. Thus I have not yet been able to do successful high resolution with a 2.5X Barlow. But Saturday night I was able to image at prime focus and create a large mosaic of the crescent moon. It prints 11″X14″ at 300 DPI and did not turn out too shabby. This is all the detail I can eek out of the Moon under the current shimmering seeing conditions.
[...]
Thank you for your help. The camera is a joy to use now that it performs consistently.
Thank you Robert for your photo.
If you have created a high resolution mosaic image of the Moon, please send it in to us.
Does anyone have a 5000px x 5000px plus image?